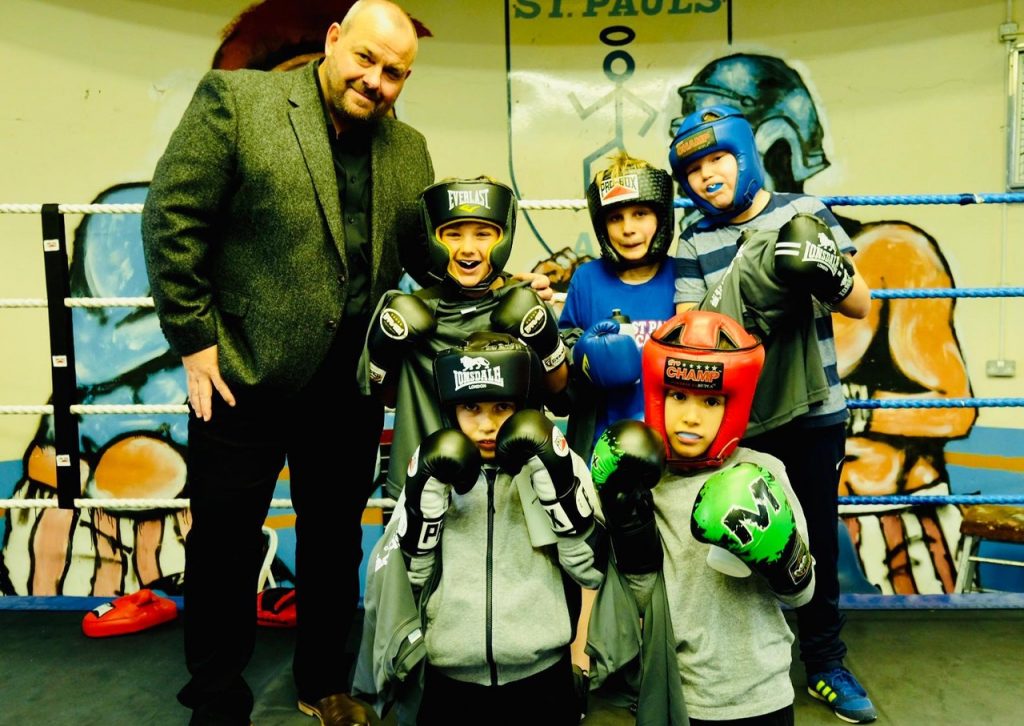 As a commercial finance broker, Darren Peacock from Peacock Finance helps businesses and property professionals source funds for anything from buy-to-let mortgages to short-term bridging loans.
Both Peacock Finance and The Promotion Company have mutually benefited from each other's products and services over several years and have an excellent working relationship.
As a participant in the local networking circuits, Darren joined a committee as part of a business community action to save St Paul's Amateur Boxing Club from closure. The Club's future is threatened by the dilapidated condition of the building, which was founded in 1948 at its present location next to Hull Minster.
The committee aims to raise much-needed funds, totalling £300,000, the initial amount needed to carry out essential building works and to purchase equipment.
Having worked with Darren for a number of years, providing a variety of promotional items including pens and notebooks, The Promotion Company (TPC) has supplied Peacock Finance with 300 matching T-shirts and water bottles as well as tracksuits for the boxing trainers which he donated to the Club. He explains:
"It's impossible not to be inspired by the work being done at St Paul's. I feel privileged to be a member of the committee and wanted to provide them with some much-needed kit."
"Mike Bromby and his team of volunteers at St Paul's work so hard to support its members, inspiring our committee by what they have achieved. The campaign which launched last year has already raised £214,000 which will be used to turn the historic gym into the kind of environment it deserves to be."
"Promotional products and branded workwear are a great way to raise awareness of my business, but more importantly it gives the young members a sense of belonging and pride – as well as enabling them to present a more professional image in competitions with other clubs from around the UK."
"I asked the team at TPC for their advice on the best items to choose, from both a quality and value for money point of view. We are really pleased with the way the kits look and feel it does the team justice amongst their peers."
"I wouldn't hesitate recommending TPC as they always have new ideas and can recommend different products suitable for branding."